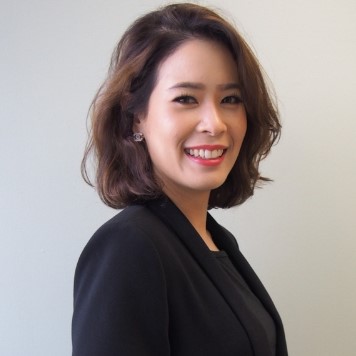 After graduating from Durham University, United Kingdom, with Merit in Law, Pinyapa (Aime), was practicing working as legal trainee with Blas De Lezo, an international law firm in Barcelona, Spain, before moving back to Thailand in 2015, to start her career as an associate lawyer with Harvey Law Group (HLG).
Aime has extensive experience across the Asia-Pacific region in a broad range of areas including Foreign Direct Investment both offshore and onshore projects, commercial and corporate transactions, joint ventures, mergers & acquisitions and investment schemes and property management for both private companies and HNWIs clients.
Aime was elected as Director of the BCCT Board of Directors in 2018. She is also part of the BCCT Young Professionals (BCCT YP) committee, which aims to encourage and support the career development for young professionals in Thailand. Recently, Aime has been involved and worked with the Institute of Innovation and Entrepreneurship in Sri Lanka to instil an international entrepreneurial mindset to the young students.
With her dramatic improvement in business and legal profession skills, marketability and leadership capabilities, Aime was promoted to senior lawyer in 2016 and became an Associate Director of HLG Thailand in 2018.